About Joey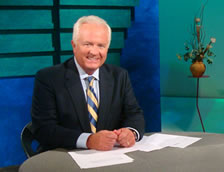 Joey Popp is a broadcast veteran widely recognized throughout the Carolinas. Joey regularly produces segments for national news broadcasts, network cable television programming and various corporations and non-profits. He has served as an emcee for various events across the region. He has also served as a media consultant, providing coaching during crisis communications.
He hosted "HealthWise" on WTVI for a dozen years, the weekly television broadcast where he interviewed medical experts from throughout the Carolinas. He also hosted "Weekend Edition" Saturday on WFAE-FM for 16 years.
Joey is a graduate of Mooresville High School and Catawba College in Salisbury. His career started at Atlanta's WXIA-TV and within two years he was hired as editor and field producer for the popular "PM Magazine" show on WBTV in Charlotte. He then headed to Knoxville, Tennessee where he was Director of Communications for the 1982 World's Fair. As its spokesman, Joey was interviewed by dozens of newspaper, radio, and television crews from around the world. He also worked with many journalists and celebrities.
After the Fair, Joey returned to Charlotte and WBTV where he quickly gained regional recognition for his award-winning work. A member of the NC Radio Television and News Directors Association, Joey conducted research, interviews, and wrote and edited many special projects. In addition, Joey produced one of the first local television news segments devoted to medical research and studies. Through Joey's talents, "Doctor On Call" quickly became a widely recognized and respected feature of WBTV News.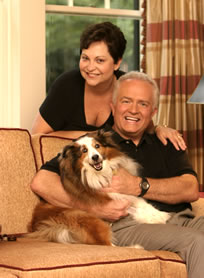 In the mid-1980s, Joey left Charlotte for a reporting position at WLOS-TV, the ABC affiliate in Asheville, North Carolina. Joey reported "live" from many local stories and served as fill-in anchor for the station's highly rated morning newscast. Joey left Asheville and returned to Charlotte, this time with WCNC-TV, the NBC affiliate. Joey was quickly made one of the station's top reporters and became a respected member of the news team, reporting "live" from many crisis spots and breaking news events.
An avid sports fanatic, Joey can be found cheering for the Carolina Panthers and the Charlotte Hornets. He's also been involved with high schools, where he was a play-by-play announcer for WMYT-TV's High School Game of the Week.
In the community, Joey serves as advisory council chair for Big Brothers Big Sisters of Henderson County. He mentors a youth in the organization's unique mentoring program.
Joey has served on the Ralph Ketner School of Business Advisory Board at Catawba College and is past chairman. He also was a member of the UNC Charlotte Ethics Advisory Board. A few years back, Joey was president of the Board of Directors for the Charlotte-Mecklenburg Public Access Corporation and the Catawba College Alumni Association. He has helped as a volunteer tutor for Central Piedmont Community College's ABLE Center, Adult Basic Literacy Education program, where he worked with a dedicated woman who wanted to improve her reading skills. Joey has served as a board member of McAlway Manor Homeowners Association and judge for the Metrolina Theatre Association.
Joey has also appeared on stage in productions at UNC Charlotte and CPCC Summer Theatre. In his youth, he performed at Carowinds Theme Park as a singer and dancer. Joey continues to enjoy singing as he's a Parish choir member of The Episcopal Church of Saint John in the Wilderness. Joey and his wife Catherine operate Marketing & Media Resources. They are part owners of the Webb Road Flea Market in Rowan County. Catherine and Joey live in Laurel Park, North Carolina.